ROSEMOND's portfolio systems & applications has been designed and developed in accordance to plan, execute and control all organization processes through organization and projects via automation system.
ROSEMOND's MIS is an integrated concept that include following main solutions.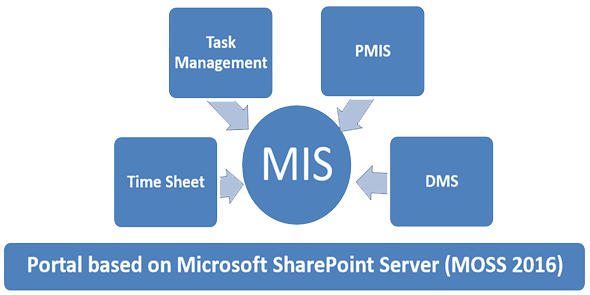 Rosemond MIS is designed compatible with other international managing applications to use their abilities and customized in-house system to cover organization requirements.
Some advantages of Rosemond MIS are as follows:
• Designed and developed based on Web, Windows and Mobile Apps.
• Compatible with Primavera Enterprise Project Planner, SharePoint and SQL Database
• Objected to integrate organization data to provide suitable information and reports.
• Capability to apply any changes based on new organization and client requirements.
ROSEMOND Group PMIS interface includes all parties of mega projects and can manage all project data in different phases (EPCI).
Critical to the success of every project is effective management of information. Getting the right information to the right people at the right time. The ROSEMOND Group PMIS is a Web base application designed for monitoring and management of large-scale projects and multi-contract programs. This Application manage all information essential for initiating, planning, executing, controlling, reporting and closing a project, also it is fully compatible with Primavera P6 to reduce data entry and use the P3E capabilities.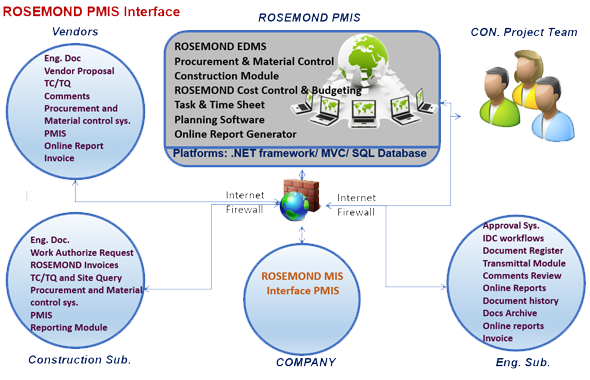 If there is one phrase that represents both enormous potential and challenges to organizations today, it is big data. We have more and more data available to our group companies every day and we believe that data-driven decision making is more important than ever.
ROSEMOND EMI is using KPI Dashboards to trace and manage the productivity in all activities. we use various "Key Performance Indications" to make a better monitoring on our activities which lead us to make more precious decisions.