Rosemond E.M.I is fully committed to its HSE policy established and implemented to secure a healthy safe working environment.
Our company have strong balance between individuals such as clients, employees, contractors and 3rd parties, involved with HSE and the responsibility of the projects in providing safe & sound working atmosphere.
Based on the most common type of incidents and injuries that have occurred as per received and recorded, a HSE manual and HSE Policy has been developed to guide our personnel in their effort to working safely.
To Improve and update the knowledge and familiarity of personnel involved in HSE fit for purpose regular training programs are implemented.
We adopt the world's best practices of health, safety and environment and our company HSE policy conforms to the latest revision of ISO 45001 and ISO 14001 standards and has been certified accordingly.
Click below for download HSE Policy.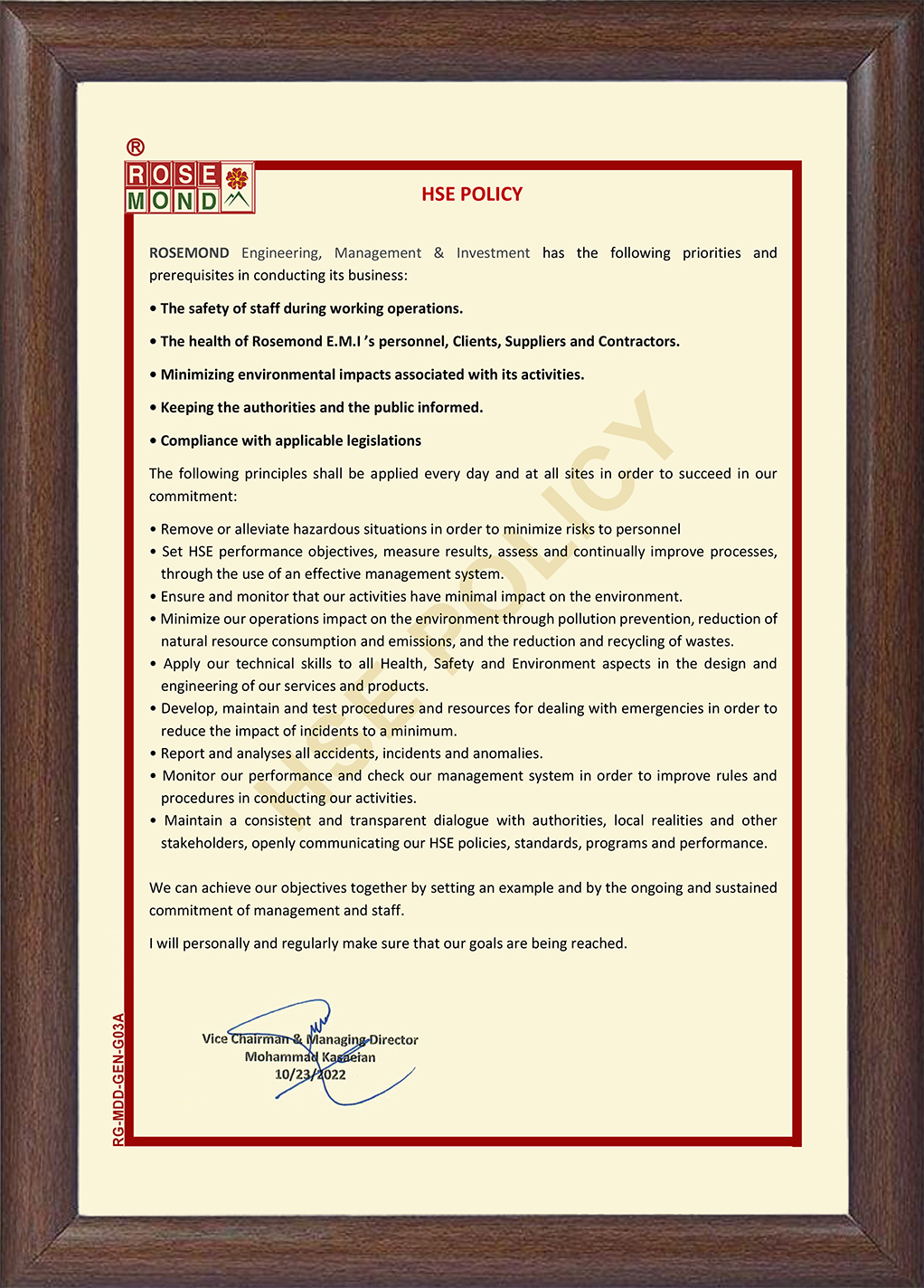 Quality being one of our foremost commitment, focused on delivering superior results meeting our client's requirements and exceeding their expectations.
Empowerment and enhancement of skills and knowledge to facilitate a more effective engagement of our people in achievement of our organization objectives.
Ensuring allocation of efficient resources and the latest updated technical know-how and equipment to attain excellence in quality and timely completion of projects.
Full commitment to all project's specifications and requirements in compliance with national and international regulations and standards.